AAUW works to promote education for women and girls at all levels, and many of our research reports concern these issues. The education section of our national website features pages about: Early Gender Bias, The STEM Gap, Title IX, Sexual Misconduct in Schools, Higher Education and other Career Pathways, and Women and Student Debt. We have funded fellowships for women for over 125 years.
At the elementary and secondary level, we have long worked to promote the idea of  gender equity in schools, of girls entering stem fields and of girls participating in sports including our long and vigorous defense of Title IX and its broader goals.
Many of our programs endeavor to update members and guests about current challenges facing public education.  Below is a summary of two such programs.
Painesville Schools Superintendent Josh Englehart
on "Challenges Covid-19 Poses to Public Schools"
We thank Painesville City Schools Superintendent Josh Englehart for sharing with our branch members very timely information about how the system is dealing with operating its schools during the current pandemic during our Sept. 1 Zoom meeting.
Describing it as an "opening like none other," Dr. Englehart said that a number of Lake County school systems that start early in August collaborated on developing their model. Painesville chose a "family choice" approach that allowed for in-person learning at school or virtual learning at home. The student population ended up divided about 50/50 between the two approaches. The in-person approach is "pretty traditional," he said. Because so many parents opted for virtual learning, social distancing in the classrooms became easier to accomplish. Children were required to wear masks but were given periodic "mask breaks." Dr. Englehart had hoped that teachers could wear face shields, but after the system purchased them, the state decided that they were not as effective at preventing transmission as masks. So the teachers had to wear masks also. Elementary and middle school students eat in their rooms after picking up food in the cafeteria. Because high school students leave early since they start earlier, they are given a lunch as they depart for home.
Getting the schools ready to accept students "took a lot of work," Dr. Englehart noted. To aid the school in identifying students who might be carrying the virus, thermal imaging cameras were set up at every school entrance. Any result that was suspicious is checked with an infrared thermometer. The exact location of each desk was marked on the classroom floors with tape. Electrostatic foggers were obtained to disinfect the schools daily. Ancillary staff was called upon to help with the cleaning routine. Hand sanitizers were posted in every room and common area. Quarantine rooms were developed separate from the school clinic at every school and have been used a few times by students who were found to have a fever and quarantined at school. None of these were ultimately diagnosed with Covid-19.
The curriculum for those who opted for virtual learning at home "had to be more tight and rigorous than in the spring," Dr. Englehart noted. Each student got a Chromebook, which is described as an affordable laptop. For elementary students at home, certain teachers are online only and have a "classroom" like they would in a school. In middle school, the numbers were so high that it was decided to stream the lessons live and allow intereaction. The few families that did not have WiFi were hooked up with online service made possible by grants. Dr. Englehart said that if Lake County enters Level 3 (red) or 4 (purple), schools will be closed, and all learning will be online. Once the Level changes back to below 3, students will return to school. "We have to be prepared to change immediately," he said. And students having the Chromebooks will allow for an easier transition if needed.
Transportation was a challenge because it is impossible to maintain 6 foot social distancing in a bus. The students had to be masked, siblings were asked to sit together, and staff works to get students on and off busses as fast as possible. Families were asked to let the school know if they were bringing a student to school instead of having them ride the bus.
Regarding extra curricular activities, all regular athletic and music programs are in session. In the fall that includes football, volleyball, golf, tennis, cross country, cheerleading, band and choir. Online students were permitted to participate with some limitations on band and choir. The athletic schedules were shuffled to play more locally. The band is not permitted to travel to away games so the system has been holdiing "band nights" where members perform for parents. As for clubs, Dr. Englehart said they had to hit the "pause button on that one."
Financially, Dr. Englehart said that his district saw a $500,000 cut in state funding, which was offset by the money they did not spend in the spring when all students were virtual. Since the Painesville system is classified as "high poverty," it was able to secure nearly $1 million in grants to cover all the new requirements such as the Chromebooks, masks, everything required to disinfect the schools daily, hand sanitizers, etc.
During the Q&A, Dr. Englehart reported that Covid-19 tests are not given except for those who appear to be symptomatic. They follow guidance from the Lake County General Health District. He explained that elementary teachers move rather than the students. Art and music teachers wheel carts around. In middle and high school, there are class changes. But since students have not been assigned lockers, there is no reason to stop and students wear masks while walking in the halls. Dr. Englehart said the students have done a good job of getting from class to class quickly. When asked about parent training, he said that the online program has been a real challenge with connectivity problems. The system has provided three sessions on how to use the Chromebooks. When asked if the public could help in any way, he said the best thing the community can do is follow the health department's guidelines to keep people safe.
Members who are interested in exploring what other Northeast Ohio Schools are doing to cope with the pandemic may refer to this link: https://fox8.com/news/coronavirus/a-look-at-current-northeast-ohio-school-reopening-plans-by-county/.
What To Do About Our Education Policy Problems in the United States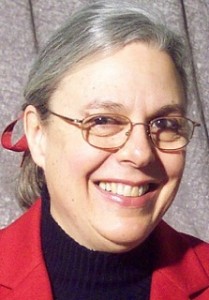 Jan Resseger, prominent education blogger who served for 15 years as Lay Minister for Public Education with the national United Church of Christ, shared eye-opening information about the increasing impact of charter schools on public school funding at our Nov. 5th program and dinner at Little Mountain Brewing. The strategy of privatizers has been to chip away so slowly that citizens have barely noticed. Most are not aware that significant locally generated tax millage is now being diverted to charter schools. Along with the major cuts the state has made in funding public education, most local school districts are experiencing severe budget challenges. For those unable to attend this program, we are attaching Jan's remarks as well as a one-pager she provided entitled "What To Do About our Education Policy Problems in the United States." If you are concerned about the erosion of public education in our country, please click on the links, read these insightful informative pieces and then choose your action strategy.