NORTHEAST BRANCH offers monthly programs featuring guest speakers on topics related to AAUW issues from September to May with the month of January off. Most often we meet for dinner at an area restaurant and try to move around the county so as to be more convenient to members who live in different areas. Persons who live in adjacent counties are most welcome to attend.  Below are summaries of  our recent past programs as well as board meetings. Read a recent newsletter here:  
RECENT PROGRAM SUMMARIES
September 11, 2018
THE LIGHTS WENT OUT AT OUR OPENING EVENT                                            
BUT THE PROGRAM WENT ON
We would like to thank Dr. Stephen Brooks, professor emeritus and associate director of the Ray C. Bliss Institute of Applied Politics at the University of Akron, and Ross McDonald, director of the Lake County Board of Elections, for coping so well with the loss of power that occurred during their presentations in connection with our Sept. 11 program at the Morley Library in Painesville.  When the electricity went out midway through Dr. Brooks talk, an emergency light came on.  So he continued using that light to illuminate his notes.  McDonald, unfortunately, had a slide presentation he could not present, but he had fortuitously brought along a hard copy of his presentation.  So he also was able to continue in the semi-darkness.  The lights came on near the end of his portion of the program.  We are truly grateful they soldiered on thereby creating a truly  memorable event.
After sharing that the Ray C. Bliss Institute offers the second largest of five professional degrees offered by colleges in politics, Dr. Brooks said there are two main challenges to politics today:  impact of technology on the pol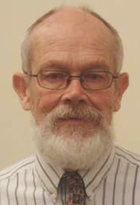 itical environment and voting process and how new technologies are influencing voters and the political process.  He feels that a "look at the history of American politics shows that we have been able to survive many assaults on democracy." He said that new ways to combat more recent challenges are being found and pointed to the measures Facebook and Twitter have taken.
McDonald began by citing a number of concrete invasions into voting systems around the country including:  21 states had their registrations searched by IP addresses reporting back to Russia, in Illinois voter information was breached resulting in indictments, and in Arizona user names and passwords were breached.  In no case was any of the data changed.  Russia purchased over 3000 Facebook ads, which spawned additional groups vested in this information.  A number of other similar instances were reported and credited to criminals, black hat attackers, terorists, politically motivated groups, ransom attackers, retribution for grievance by individuals and nation states wishing to sow social division and promote anarchy–mainly Russia, Iran, China, and North Korea. McDonald's conclusion is that this new environment changes the roles and skill sets required of  election officials today.
He reported that the Obama Administration got Congress to appropriate funds to secure elections, and Ohio has gone far down that path.  Some of the new approaches include an election infraction clearing house of information, required use of resources from Homeland Security, fake bad emails being sent to see how susceptible Board of Election employees are to them.  He reported that no one in the local office has clicked on one of these bad links.  Lake County has been undergoing "vulnerability scanning" of its internet system with reports every three  weeks.  So far Lake County has shown no vulnerabilities.   Our local Board of Elections has secured funds from HAVA to purchase a "cyber security pathfinder" and to sign a contract with the leading cyber securit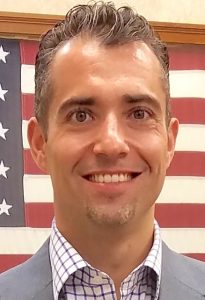 y firm in the world.  The office has installed "cloud flare" on its website to help defend against attackers. McDonald along with former Board of Elections Director Jan Clair, who has moved into the deputy director post, attended a tabletop exercise in which hacking scenarios were injected and methods of fighting it were practiced.  New publications are coming out on election security including a cybersecurity playbook from the Kennedy Law Schol at Harvard —a must read for all election officials.
McDonald reported that our voting machines are equipped with "two factor authentication" with paper backup at the polls and with computers where votes never touch the internet. He said that election officials continue to modernize attending classes at OSU and learning new skills.  He noted that the 2106 election was a catalyst for improvement.  He outlined the implications of this new cyber security environment for the voter noting that we still have to sort fact from fiction, arm ourselves with good information, increase representation by underrepresented demographics, which all creates higher legitimacy of the election.  He encouraged more citizens to get involved:  campaign, run for office, become a precinct official, and smother bad actors.  AAUW members left feeling more confident about the security of elections in Ohio.
April 3, 2018
Ohio State Board of Education Member Meryl Johnson Offers                         Wide Ranging Program about Education and Other Vital Issues
In a wide ranging. informative program, District 11 Ohio State Board of Education member Meryl Johnson of Cleveland shared information with branch members that she considers noteworthy about teacher strikes, court cases, Ohio HB 512, a constitutional convention push, and the State Board's strategic plan.
Starting with the last topic because it is time-sensitive, Meryl reported that the Ohio State Board of Education has been working on a strategic plan to improve public education in our state and asked members to support and comment on it by April 13 by going to the board's website at: http://education.ohio.gov/About/Ohios-Strategic-Plan-for- Education. She encourages members to take advantage of this opportunity to impact our state's education policy.
Infusing her remarks with enthusiasm for the teacher strikes that are now playing out in red states, Meryl shared information about a "right to work" lawsuit now being considered in the U.S. Supreme Court described here: http://money.cnn.com/2018/02/26/news/economy/janus-supreme-court…/index.html. She referred members to an In These Times article, which suggested that if the Supreme Court decides in favor of the plaintiff, there could be reprecussions down the road that conservatives will not like. For the full story, read the article here:http://inthesetimes.com/working/entry/20897/heres_how_a_supreme_court_decision_to_gut_public_sector_unions_could_backfi.
Meryl then transitioned into explaining H.B. 512, which is a bill that would combine the Ohio Department of Education, the Ohio Department of Higher Education and the Governor's Office of Workforce Transformation into "The Department of Learning andAchievement" that would be led by an appointee named by the governor and confirmed by the Ohio Senate. The move would strip the State Board of Education of most of its power and severely dilute the regulative authority of the Ohio Department of Education. Meryl noted that the bill would eliminate citizen ability to directly influence state public education policy directly via contact with their local state board member. While citizens could contact their local state legislator, that official individually has no direct control over public education policy. Consequently, there has been an outcry of opposition from groups as disparate as city school board members, teacher unions, homeschoolers and public education advocates.
The Akron Beacon-Journal reported that Gov. Kasich said the people would be better served without an elected board overseeing and administering education policies passed by the Ohio legislature. "We have no clue who those people are and they're running education policy and I'm the governor and I can't tell them what to do," he is reported as saying. In fact, the governor appoints 8 out of 19 board members, and many of those elected come from the governor's party. Meryl noted that Innovation Ohio Fellow Stephen Dyer published a piece on his personal blog making the case that this move is payback because the state board refused to back down on requiring the Electronic Classroom of Tomorrow (ECOT) to refund $80 million to Ohio taxpayers for children they couldn't prove actually paticipated. ECOT has donated heavily to Republican legislators. See: http://10thperiod.blogspot.com/2018/03/house-bill-512-ecots-revenge.html.
Meryl then encouraged members to become familiar with the ALEC Exposed website: https://www.alecexposed.org/wiki/ALEC_Exposed. The corporate funded American Legislative Exchange Council has exerted shadowy control over state legislatures for decades writing bills such as those related to redistricting that have often been passed verbatim. Meryl was able to trace the bill that allows for state takeover of low performing local school districts to ALEC. She outlined the division and discord these takeovers have fostered in Youngstown and Lorain and said she is working hard to prevent this from happening in two districts the state is eyeing within her District 11: Warrensville and East Cleveland. As an alternative, she made the argument for "wraparound" services that help parents and children cope with the conditions of poverty. These services have been successful in Cincinnati as a better way improve educational performance in these stressed areas. She also pointed out that many children living in poverty develop toxic stress from constant trauma, which stifles brain development and hinders a child's ability to self-regulate and learn as described in this article: http://www.first5coco.org/blog/tag/earlybrain-development/. It discusses the damage that neglected children's brains suffer and reports that: "The U.S. has the second highest rate of child poverty among the 35 richest nations. Only Romania has a greater proportion of its children in poverty than the U.S."
Finally, Meryl alerted members that a constitutional amendment calling for a balanced federal budget has passed in 27 states and that only 34 states need pass such a bill to trigger the calling of a constitutional convention, where any number of changes could be made in our national constitution that would likely not be favored by a majority of citizens given the way gerrymandering has inflated the power of the Republican Party. Read more about the issue here: https://www.economist.com/news/briefing/21729735-ifit-did-would-be-dangerous-thing-america-might-see-new-constitutional-convention
May 2, 2017
Lake Health Wellness Center: Wellness Institute Director Sharon Minjares told us that her goal is to make health and wellness a way of life for the community at large. At our Tuesday, May 2, program she outlined the services offered through the program and give us a tour of the facility at the Tripoint Medical Center.  Class schedules and handouts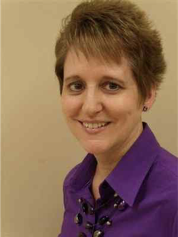 were available. A registered, licensed dietitian, Minjares combines her passion for food, health and helping individuals in the areas of nutrition and wellness. She received her Master's Degree in Business Administration from Lake Erie College, MS in Nutrition from Case Western Reserve University and BS in Food and Nutrition from Southern Illinois University in Carbondale, Illinois. Sharon serves as a member of the Board of Directors for the American Heart Association-Greater Cleveland Division.
April 4, 2017
Lake Erie's toxic algal blooms  Our water and activities that depend on a clean Lake Erie are threatened by toxic algal blooms.  Natalie Gertz-Young, Education/Information Coordinator of the Lake Erie Water Conservation District, told us about the problem and what is being done at Bistro 70 in Painesville.  Gerz-Young has a B.A. in Psychology from The College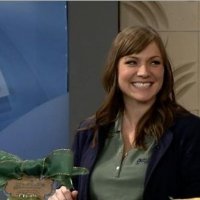 of Wooster and an M.S. in Environmental Science with an Environmental Education specialization from Antioch University New England.  Natalie coordinates school programs, spring and fall stream monitoring, the Envirothon, annual tree sale, rain barrel and rain garden workshops and other pubic displays and programs.  Natalie's charge is to increase awareness of and actions around preserving Lake County and the greater Northeast Ohio region's natural resources.
March 14, 2017
Lakeland Women's History Month Art Exhibit:  Mary Urbas, gallery director and show curator, shared her thoughts about the artists and their paintings that were selected for the show. Her narration was as interesting and insightful as it was last year. This year's show featured the works of 44 local and regional artists who work in a variety of media including oil, acrylic, watercolor, drawing and collage, textiles, soft sculpture, weaving, jewelry, lampwork glass, glass mosaic and ceramic sculpture, and mixed media. Below are some of the wonderful works she told us about this year.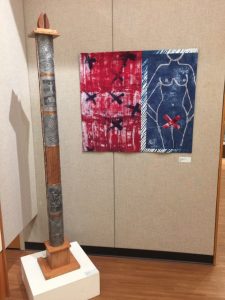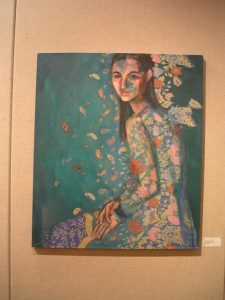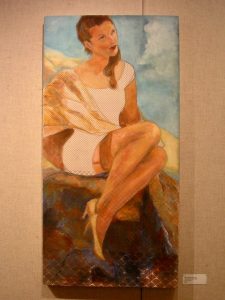 Feb. 4, 2017
About 25 members and guests enjoyed lunch and a spirited discussion about the book, I am Malala: The Girl Who Stood up for Education and Was Shot by the Taliban, on Saturday, Feb. 4, at the Steele Mansion. The program was led by Mary Frances Burns, branch president and former Morley Library director, assisted by Sue Mancino and Dona Singerman. Many were surprised by the extent of Malala's leadership and the number awards she had won for it before she was shot. The story of her emergency air transport to England and her fight to regain her health was inspiring as has been her continued advocacy for the education of girls.
Dec. 6, 2016
"A HISTORY OF CHRISTMAS CAROLS" holiday program, given by Park Rangers Mary Lintern and Alan Gephardt of the Garfield House, on Dec. 6 at Rider's Inn revealed fascinating details about the historical underpinnings of many of our most popular Christmas carols such as "I heard the Bells on Christmas Day" by Henry Wadsworth Longfellow and "Up on the Housetop" by Benjamin Hanby. Alan also beautifully sang a number of the carols. We thank the rangers for adding a touch of class to our holiday celebration. We also collected gifts for New Directions for Living.
Nov. 1, 2016
Leadership Lake County CEO Shares Wisdom about "Women in Leadership": At our Nov. 1 program Jessie Baginski, CEO of Leadership Lake County (LLC) shared her inspirational journey growing up in a family who ran a corner grocery store in Louisiana, being a single parent, earning several degrees including a Ph.D., teaching in college and finally becoming CEO of Leadership Lake County.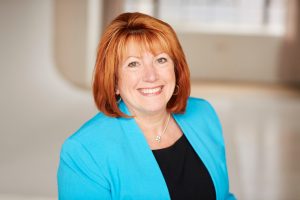 The program was inspired by AAUW's release earlier this year of the report, "Barriers and Bias: The Status of Women in Leadership," which addressed the gender leadership gap and strategies for narrowing it. Copies of the report in booklet form were distributed, and an e-mailed copy is available here.
Jessie also shared survey results related to the report gleaned from 26 female alumni of Leadership Lake County training programs and explored a number of the report's recommendations, one of which was "to become a student of leadership." Alumni offered a long list of books that helped them improve their leadership ability. Another report recommendation, "to seek evidence-based leadership" training, is clearly fulfilled by LLC. Jessie outlined its training programs including: Youth (56th and 7th graders), Junior (10th and 11th graders), Community Builders (employees nominated by their companies), and Signature and listed a dozen community impact projects LLC sponsors.
Jessie also elaborated on the AAUW report recommendation that women actively seek out "sponsors," which the report says "involves the sharing of credibility and standing in the field." It reflects a higher level of commitment than mentoring. Jessie encouraged women leaders to model and coach social skills, writing skills, issuing invitations and courageously addressing differences of opinion.
Oct. 11, 2016
Islam Explained at Oct. 11 Program: Julia Shearson, executive director of the Council on American-Islamic Relations in Cleveland, clearly explained a number of Islamic concepts and left many members feeling they better understood the religion. Islam, like Christianity, is a monotheistic religion. Believing that man's primary purpose in life is to worship God (called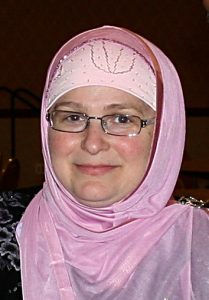 Allah in Islam), Mohammed outlined "five pillars" to enable this worship: testimony of faith, prayer, charity, fasting and pilgrimage. She explained that Islam is against terrorism and that the word "jihad" has been misused by those who advocate violence in Islam's name. In actuality, Jihad refers to the struggle to build a better world.
She listed the historical contributions of the Islamic world including development of the alphabet, of the numeric system including the concept of zero, algebra and geometry, of calligraphy, and of advances in medicine and science. She explained that Islam originally viewed women as spiritual equals to men who could own property, sign legal documents, vote, keep their own name and manage their own money. While that concept tightened up in the Middle Ages and Muslims are often seen as a monolithic block, the truth is that the 1.6 billion Muslims in the world exhibit widely varying beliefs and practices. She decried the fact that in America a cottage industry of Islamic bashing based on misinterpretation of the religion has developed causing citizens to fear Muslims. She gave many examples.
Sept. 13, 2016:  "Welcome to AAUW"
Our first program of the 2016-17 year held at the Morley Library in Painesville was a warm and personal gathering during which those present shared information about themselves led by branch president Mary Frances Burns and learned more about AAUW from immediate past president Carrie Svigel. Two delightful area students, who attended the AAUW Ohio Be Wise Camp last summer at Denison University with the help of a branch scholarship, shared what they learned and how they grew as a result of the experience. A potluck dinner featuring many tasty offerings was shared by all. The recently published AAUW Ohio Voting Record was made available.
May 3, 2016:  "Legislative Challenges to Women's Health"
Mary Wynne Peaspanen, executive director of the Family Planning Association of Northeast Ohio, outlined the many challenges to women's health that have been enacted by the Ohio Legislature and signed by the Governor in the past few years as well as those under consideration now. These measures have far-reaching impacts on all citizens; however, many are unaware of what has been happening. The event was held at Pastina Rustic Italian in Mentor.
April 5, 2016:  "Students Success:  It Takes a Community"  
Dr. Morris Beverage Jr, Lakeland Community College president, spoke about the challenges facing Lakeland students at the College's Holden University Center.  Open access institutions such as Lakeland serve a growing number of students who come to them from a position of disadvantage, yet decades of research show that these students are unlikely to succeed in reaching their academic goals. Dr. Beverage discussed how Lakeland is working to meet the increasing demands of these students at a time of diminishing resources. Kristina Willey, The Holden University Center director, gave us a guided tour of the facility, which incorporates cutting edge educational facilities.
March 8, 2016: "Lakeland Women's History Month Art Tour"
Mary Urbas, curator of "Women IX," an exhibit of women's art, gave us a tour of the exhibit offering detailed and fascinating information about the various artists and pieces.  See photos taken at the meeting on our Facebook page.
Feb. 13, 2016:  "Painesville Steele Mansion Tour"
About 30 members and guests thoroughly enjoyed our in-depth tour of Painesville's Steele Mansion, led by  Carol Shamakian, who calls herself the "mother" of the family who jointly completed the extensive renovation.  Carol started with an explanation of the many challenges facing them–most significantly that the interior walls and fireplaces had fallen into the basement.  Since a roof fire in 2001, the building had been left open to the elements for ten plus years.  Amazingly, the family found a craftsmen who was able to pick through the rubble and find all the pieces from the mansion's seven Italian marble fireplaces and re-assemble them.  The back servant's quarters of the building had to be completely torn down, and all the rubble removed from the basement of the front part.  The family reconstructed the main part of the mansion as best they could to match the original while the back part was constructed to serve as an entrance for the B&B and location for community gatherings.  After touring those parts, we saw the basement which housed the kitchen and servant's areas and features two beautiful stone fireplaces.  Then we saw the upper two floors, where 16 B&B luxury suites–each with a different theme–were constructed. The mansion is full of beautiful furniture, antiques and donated items matching the period.  All those attending were impressed by the Shamakian family's desire to preserve a historic structure for Painesville and the artistic way they did it. See:  www.steelemansion.com for more information.  Go to our Facebook page to see photos we took.
Dec. 1, 2015:  "Dewey Ordered Book Talk"
Mary Frances Burns, member and recently retired director of Morley Library in Painesville, shared a transcript of her talk given at our recent holiday meeting along with a list of book titles being read at Morley Library book groups she leads. Click on the links to see her reading recommendations.
Nov. 5, 2015:  "Fight to Save Public Education"
Jan Resseger, a prominent local education blogger, shared insights into the diversion of taxpayer funding from public schools to charters and vouchers and what can be done about it.  Read a transcript of her compelling address here and read her blog at:  http://janresseger@wordpress.com.
**********
Feb. 7, 2015:  "Adoption Record Laws"
THANKS TO: Betsie Norris, founder of Adoption Network Cleveland, for speaking at our Feb. 7 program held at Morley Library. Her moving program detailed her 25-year quest to pass legislation in Ohio that would open adoption records between 1964 and 1996. Having been adopted in the early 60s, Betsie was able to secure her original birth certificate legally and connect with her birth mother, who had married her birth father IMGP4602after the adoption and had three boys, direct siblings of Betsie's. Her mother was thrilled to hear from her. The new law will allow those of legal age adopted between 1963 and 1996, when records were opened from that point forward, to obtain their birth certificates as of March 20. There was a one-year period after the law was passed in 2012 allowing birth mothers who do not wish to connect with their child to opt out. Adoption Network Cleveland also runs a monthly support group for any interested Lake County adult and will offer a panel discussion of the topic "Divided Loyalties" on Tuesday, Feb.24, 7-9 p.m. at the Mentor Baptist Church, 7500 Johnnycake Ridge Rd., Mentor. For more information, call Amy Lomis at 216-482-2323. See the Network's website at: http://www.adoptionnetwork.org.Sept. 16:  "Election Prep"
The Painesville Morley Library meeting room was full for the branch's Sept. 16 "Election Prep" meeting.  Featured speakers were:  AAUW Ohio Public Policy Co-Chair Jackie Evangelista, Lake County League of Women Voters officials Beth Hutton and Ellen Chamberlin and Executive Director of HOLA Veronica Dahlberg.
AAUW Ohio Public Policy Co-Chair Jackie Evangelista distributed copies of a local version of the AAUW Ohio Voting Record, which highlighted how our two local representatives–John Rogers of District 60 and Ron Young of District 61– and one Senator–John Eklund of District 18–voted on nine bills passed in the Ohio Legislature during the current biennium.  AAUW Ohio chose to score legislators on bills related to those areas of AAUW's national public policy program that are impacted at the state level.  These include:  public education, reproductive choice, voting rights, trafficking, domestic violence and pay equity. Jackie reported that AAUW Ohio is especially concerned about an expansion in the voucher program and a plethora of restrictions on clinics that perform abortions which were undemocratically enacted through the budget, where they cannot be challenged by referendum.  Rogers voted with AAUW positions on 100% of the bills reviewed while Young and Eklund voted with AAUW on 38% of the bills. To read the full AAUW Ohio Voting Record, go to: http://aauwoh.org/aauwoh/2014/07/24/aauw-ohio-voting-record-2014-now-online/.
Beth Hutton underscored the nonpartisan nature of the League and explained the various projects that the League undertakes to help inform voters prior to an election including a publication outlining the qualifications of candidates of all persuasions who submit their information and candidate forums.  Ellen Chamberlin shared information about the lawsuit that the League of Women Voters Ohio lodged against S.B. 238, which eliminated "Golden Week" as well as many weekend voting days.  A court recently ordered Ohio to reinstate these voting opportunities. Ellen also shared five informative cards published by the League of Women Voters' of Ohio Education Fund to inform voters about: Ohio voter registration, early voting, three ways to cast a ballot, college student voting, and voter ID rules.  These Voting 1-2-3 cards as well as other helpful information about voting can be downloaded at: http://www.lwvohio.org.  The League speakers also encouraged anyone needing information about voting to consult the national League website:  www.vote411.org.
Veronica Dahlberg, founder of the northeast Ohio Latino advocacy organization HOLA, spoke movingly about her life as the daughter of immigrants, who were so proud to become citizens that they dressed up to go vote.  Veronica described the tragedy of broken families as area Latino nursery workers have been arrested and deported.  Some have died in the dessert trying to get back to their families in Lake County.  Veronica also profiled the long history of immigration in Lake County reporting on the early arrival of Jamaican immigrants, who were brought in during World War II to work in the nurseries. One of these was Karl Bernal, who was honored by having the Painesville Post Office named after him.  After the meeting Veronica shared a local publication that profiled the Jamaican immigrants and Mr. Bernal. For more information about HOLA or to make a contribution, go to: http://www.holatoday.org.
BOARD MEETINGS
Board Members Meet at Sister's Tea Room Jan. 9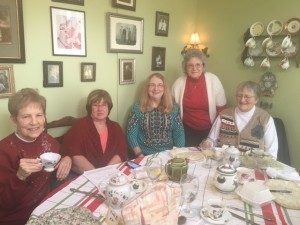 They are: (l to r): Jackie Evangelista, public policy and publicity; Sandy Luther; finance officer; Helen Drake, membership vice president; Carrie Svigel, president, and Sally Malone, recording secretary.